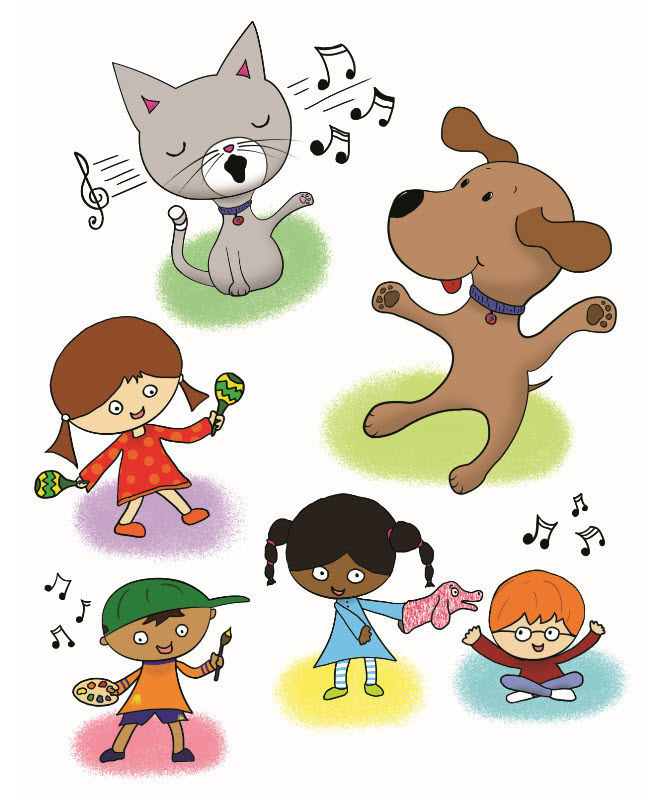 Below are six audio lessons. There are six corresponding songs that go with these lessons. You can download the whole album of lessons and songs here ($9.99) or buy the CD here ($12.99).
These audio lessons accompany The Spanish Corner's Adventures with Cata & Ponce book as well. Please share these audio lessons with friends and family! Enjoy learning Spanish together.
Click here to view video lessons.
Click here for a printable workbook that accompanies these lessons.
Introduction to Audio Lessons

:
Audio Lesson 1: Greetings
Audio Lesson 2: Names
Audio Lesson 3: Emotions
Audio Lesson 4: Colors
Audio Lesson 5: Numbers
Audio Lesson 6: Farewells